Nashville FlyBoard is an Official Zapata Flight Center


Flyboarding Is The Ultimate Adventure in Water Sports!
Nashville FlyBoard is the "Must Try" adventure in Nashville! Great for group & event outings, Flyboarding is fun, safe and easy. No prior water sports experience or special skills required!
FlyBoard in Nashville & Middle TN Lakes
Nashville FlyBoard offers FlyBoard, Hoverboard, JetPack or Combo Rental Packages. We offer group discount rates & multiple options to host your event at our lakeside venue on Percy Priest Lake.
Book Now
Learn More
About Nashville FlyBoard
Nashville FlyBoard offers the best outdoor adventure in Nashville! Our Certified Pros make Flyboarding fun, safe, easy & accessible. Anyone can learn to FlyBoard! Although no special athletic ability or previous water sports experience is required, Flyboarding does require full mobility and the ability to swim and be comfortable in the water. The physical ability required for Flyboarding could be compared to a moderate hike. Use your best judgement as to your physical capabilities, and we'll teach you the rest! Most people are up in under 5 minutes.
Which Device is Best For You
FlyBoard
The Flyboard is the most popular choice as it is easy and intuitive to learn, yet still allows for an amazing experience! It gives you the most freedom, and allows you to experience the freedom of flying free and independently like nothing else! During the optimal 30 minute flight, our Instructors will teach you everything you'll need to get you above the water, and keep you flying faster & higher as your skill level grows.
JetPack
The JetPack is a very intense experience, and best for those very comfortable in the water, and with heights! You'll soar to amazing heights, strapped in with a quick release 5 point safety harness. The learning curve is a little steeper on the JetPack, so we allow for more time to teach you during your flight.
Hoverboard
The Hoverboard is the best for speed and height! Comparable to a mix of Surfing & FlyBoarding. The Hoverboard is best for experienced water sports enthusiast. A background in wakeboarding or other surface water sports is required.
Age & Weight Requirements
The Flyboard is available for ages 13 and up. Weight restrictions are 100-300 lbs. Minors must be accompanied by a legal gaurdian.
You must be over 18 to experience the JetPack & Hoverboard. Maximum weight for both is 250 lbs. Click here for more details on each device.
Bachelor Parties and Group Events
Nashville FlyBoard offers group discount rates and specializes in hosting bachelor parties and other large group events. Book your party at our Nashville location on Percy Priest, or we'll bring our gear to you at your favorite lake!
Click here for more on Group Events
Safety is Our Top Priority
Nashville FlyBoard is dedicated to helping Hydroflight sports stay safe, fun, and easy! We invited the TWRA for a visit over the 2017 summer season to discuss any concerns of safety and Hydroflight Sports. We educated and informed the TWRA about Hydroflight sports. The officers who visited us left with the understanding that when participants act responsibly, as with any boating, water sports, or other lake activities, Flyboarding and Hydroflight Sports are no more dangerous than riding a jet ski. They loved Flyboarding!
TWRA Officers Visit Nashville FlyBoard
TWRA Officers Visit Nashville FlyBoard To Discuss Hydroflight Safety & Learn About the Popular New Water Sport
TWRA Talks FlyBoarding
TWRA Officers Talk About FlyBoarding with Nashville FlyBoard Owner Melissa Moore.
Officers From the TWRA Are Interested To Learn About Hydroflight Sports
After showing Officers from the TWRA how Flyboarding works, the officers get the understanding that when participants act responsibly, as with every boating, water sports or lake activity, Flyboarding is no more dangerous than riding a jet ski!
Watching the Training Video
Officers watch the Training Video at Nashville FlyBoard before Flyboarding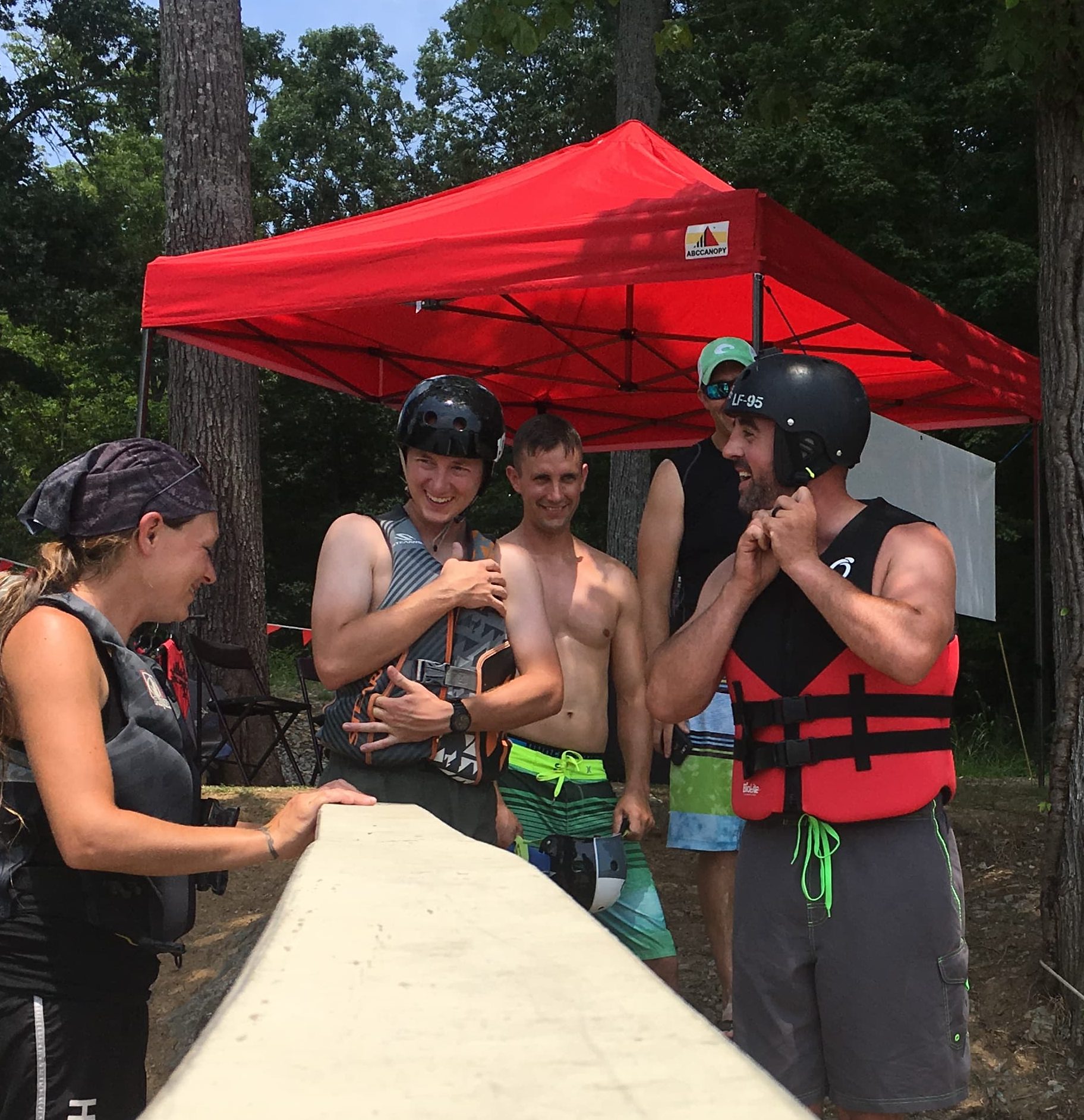 Ready to Go Flyboarding!
The officers from the TWRA were excited to try Flyboarding!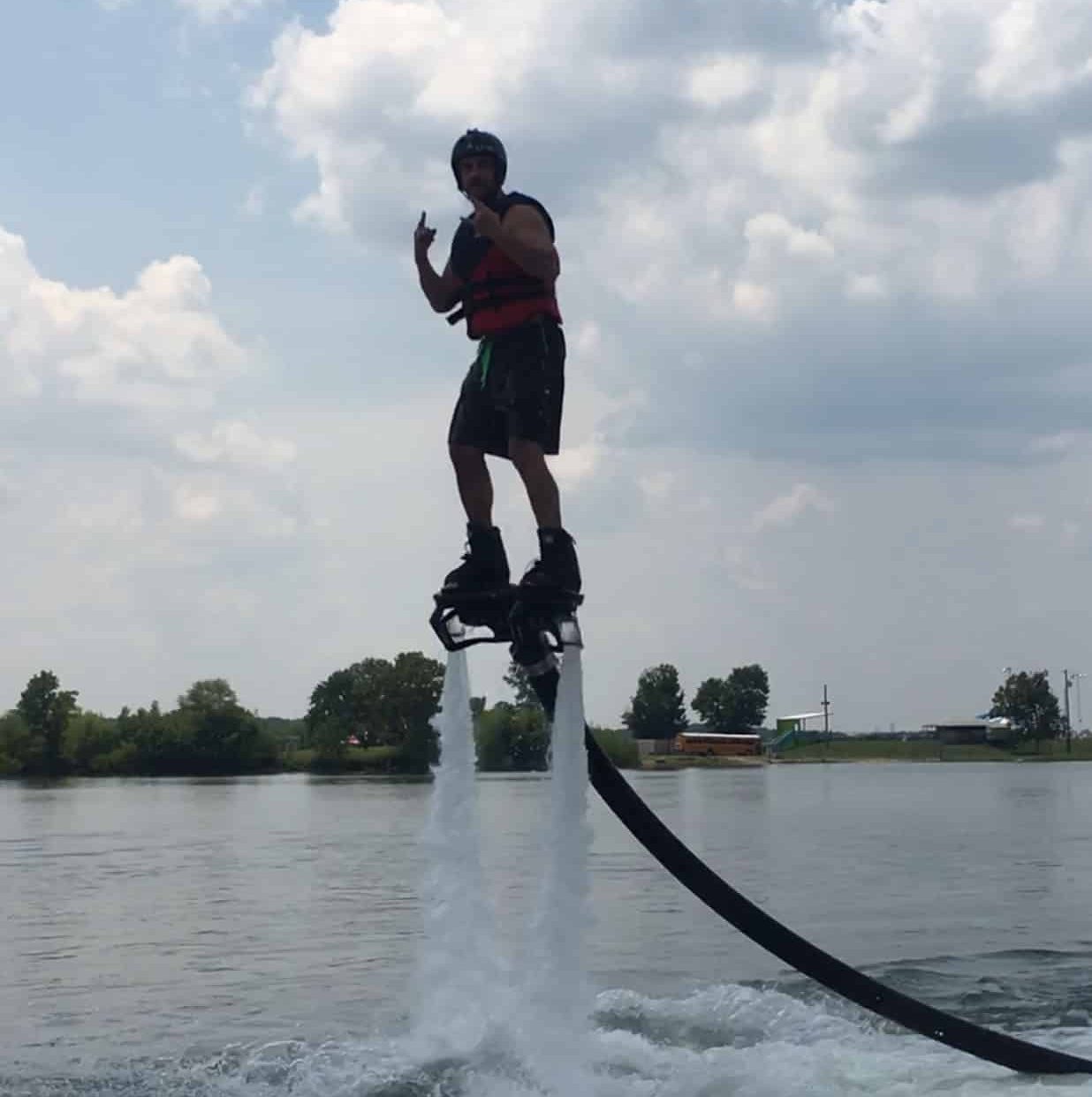 They Loved It!
The TWRA officers who came out to Nashville FlyBoard had a blast – So did we! We're extremely grateful to them for taking the time to learn more about Hydroflight Sports!
Now Accepting Bookings for Our 2021 Season 
Book Online to Experience the FlyBoard, Hoverboard & JetPack at Percy Priest Lake! Call (615) 580-9030 to Schedule at Any of Our Service Areas 
*Fly or it's free guarantee – see our terms & conditions. You must be able to swim.
Nashville FlyBoard Locations