Nashville FlyBoard will serve you at any lake you choose! Percy Priest, Old Hickory, Center Hill, Dale Hollow, Tims Ford, KY Lake, Smith Lake, Private Property & more. If you're visiting Nashville, Percy Priest Lake is just a short drive from downtown, and the lake nearest you. Sessions booked online will be held at Percy Priest, Old Hickory or Center Hill Lake. To schedule at another lake, call us at (615) 580-9030. Please leave a message if we cannot pick up. We'll get back to you asap. Visit our Locations page for more about the lakes we serve,
Reservations for the FlyBoard® can be booked online, or by calling us at (615) 580-9030. You can also choose to fly the Jetpack or Hoverboard by ZR. Everything you need will be provided for you to start FlyBoarding quickly, safely, & easily. Just bring yourself, and a dry change of clothes if you prefer. After a short intro lesson, our Certified Pros will have you FlyBoarding within minutes of entering the water – Guaranteed! We offer a 15% discount for Military & First Responders.  Visit our booking page to learn more about reservation options, what's included, safety requirements, pricing and more, or call us at (615) 580-9030.

Nashville FlyBoard provides you with the most exclusive services, and unforgettable experience for any type of event! Bachelor Parties, Birthdays, Family Reunions, Graduations, Corporate Events, Private Parties, VIP Specials & more. Our Certified Professionals are equipped to travel, and have the capacity to serve up to 40 plus people in a day. We'll bring everything your group needs to your boat, private property or houseboat party, and after a short intro lesson, have everyone in your group Flyboarding quickly, safely, and easily. Ask us about our Combo Rental Packages, and Nashville's VIP specials!

Nashville FlyBoard ~ Nashville's Home of Most Exciting New Water Sports in The World!



Zapata Racing, now known as Zapata Industries and one of the most innovative companies of our time, invented a new type of water jetpack, the FlyBoard® & Hoverboard by ZR®, and introduced it to the masses, making it fun, safe & accessible for everyone. Now, Franky Zapata has invented the world's first REAL "Hoverboard" – the FlyBoard® Air!
Nashville FlyBoard is an Authorized Zapata Dealer & Offers All the Latest Available Products to Try or Buy.
Learn More About the Amazing Aviation Technology Inventions by Zapata Industries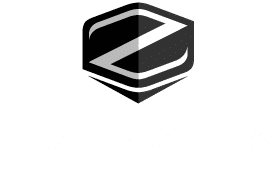 FlyBoard Air by Zapata Industries! The World's First REAL "Hoverboard" by Franky Zapata! Introducing The FlyBoard® Air.. https://youtu.be/KEDrMriKsFM Zapata Racing has achieved the dream of all men and offers you the first video of Franky Zapata flying on the...
read more
Nashville FlyBoard Service Areas