Official FlyBoard®, Hoverboard & JetPack by ZR®
Visit Our Booking Page for Details, Rates, Availability & More for the FlyBoard®, Hoverboard & JetPack by ZR®
2018 Season Begins in May!
Nashville's Most Exciting Summer Activity!

For the first time in history, you can experience the freedom, adrenaline and exhilaration of jet powered human flight – without extensive training, uncomfortable gear, or dangerous risks. Now you can experience the freedom of flying quickly, safely & easily – free & unrestrained! Flyboarding has taken the world by storm and Nashville FlyBoard has been there every step of the way providing our customers with exclusive, reliable services for the best Flyboarding experience possible. Nashville FlyBoard makes Flyboarding easy & accessible for everyone to try, now ages 13 & up! We'll serve you at any lake you choose in Mid TN & the Upper Cumberland, or, you can come to our lakeside location inside Nashville Shores at Cap'n Dave's Water Sports to try the Flyboard, JetPack, or the Hoverboard by ZR®! The best new adventure in the world is just a short drive from downtown Nashville, and a few clicks away. Book your flight now!
Book online or Call (615)580-9030.
Private Lakeside Event Venue & Planning • Bachelor / Bachelorette Parties Birthdays • Corporate • Team Building • Demos • Sales & Installation 
Private Dock & Lakeside Event Venue at Cap'n Dave's Water Sports inside Nashville Shores Water Park at Percy Priest Lake! Located just 15 minutes from downtown Nashville, and 5 minutes from the airport, if you're  looking something new and exciting, Nashville FlyBoard offers an adventure like no other! Book online with real time availability at our Nashville location to try the FlyBoard®, Hoverboard or JetPack by ZR®! You and your group will be on your way to an extraordinarily fun and easy water sports experience! Nashville FlyBoard provides on site services for groups and events at lakes throughout Mid TN. Our service areas include Percy Priest (closest to Nashville) Center Hill, Dale Hollow, Tims Ford, Old Hickory, Private Property & more. Some locations may require a minimum half to full day rental. Book online for our Nashville location, or
Call us

at

(615) 580-9030 to s
chedule at the lake of your choice.
Visit our Locations
page for more information about the lakes we serve.
Adventure seekers from around the globe say Flyboarding with Nashville FlyBoard is the most fun they've ever had! Book the FlyBoard®, Hoverboard or JetPack by ZR® online with real time availability for our Percy Priest Lake location, or, our Certified Pros will meet you at your favorite lake and bring our top of the line equipment to you at your boat, or your dock! Nashville FlyBoard serves all major recreational lakes in Mid TN, including Private Lakes! Call us at (615) 580-9030 to schedule any location, or book online for our Nashville location at Cap'n Dave's Water Sports. Schedule in advance for best availability. Riders must be 13, and weigh 100lbs to FlyBoard. Visit our booking page to make your reservations, or Call (615) 580-9030. Please leave a message if we cannot pick up! We're likely on the lake, and will get back to you asap.
Nashville FlyBoard
offers exclusive private services, for any

type of event! You can feel confident in booking your event with Nashville Flyboard by our 5 star reviews and A+ BBB rating. Nashville FlyBoard has the experience and reliability to provide you with the best services possible, and will help you plan everything – from booking, to the day of your event, with no hassle! We provide Flyboarding and event services for Bachelor Parties, Birthdays, Family Reunions, Graduations, Corporate Events, Private Parties, VIP Specials & more. Group rates always apply! O
ur Certified Professionals are

equipped to travel to you at the lake of your choice with

everything your group needs. Choose your location, or host your event at our lakeside venue on Percy Priest Lake. A
fter

a quick intro lesson,

everyone in your group will be
Flyboarding quickly, safely, and easily
. Call (615) 580-9030 for group reservations, and a

sk about our Flyboard / Jetpack Combo Rentals!
Nashville FlyBoard ~ Nashville's Home of Most Exciting New Water Sports in The World!
Learn More About the Amazing Aviation Technology Inventions by Zapata Industries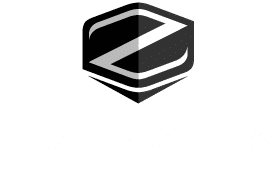 FlyBoard Air by Zapata Industries! The World's First REAL "Hoverboard" by Franky Zapata! Introducing The FlyBoard® Air.. https://youtu.be/KEDrMriKsFM Zapata Racing has achieved the dream of all men and offers you the first video of Franky Zapata flying on the...
read more
Nashville FlyBoard Service Areas