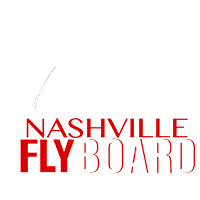 NASHVILLE FLYBOARD LLC
Experience why our customers say Flyboarding is the Most Fun they've ever Had!
Located at Percy Priest Lake, just 15 minutes from downtown Nashville.
Book online for Percy Priest Lake, or call (615) 580-9030 to plan events at any lake in Middle TN.
BOOK NOW
LEARN MORE
Gift Cards at Nashville FlyBoard
eGift Cards Redeemable for Any Activity at Nashville FlyBoard for Our Summer 2021 Season. You can't go wrong with the gift of Flight!
What People Are Saying About Nashville FlyBoard!
"The closest you will come to being Iron Man"
"Highlight of our Men's Weekend.. We traveled to Nashville for our 11th annual Men's Weekend and this was by far the highlight of the weekend…if not the highlight of every Men's Weekend we've done… Thank you Nashville Flyboard!"
"BEST DAY!..

I took my husband for his birthday and we had a blast and caught on quick!"
"Best Idea Ever For A Bachelor Party!..

. By far the highlight of our trip."
"Great experience –super fun!! .. A must do in Nashville!!!!.."
"We had a blast – everything was perfect from making the reservation until it was time to leave.."
"Must do if your are in Nashville area!"
"Awesome adventure! Exceeded expectations."
"This is amazing!!! Can't even describe how wonderful and exhilarating this experience was!!! There's nothing to compare it to!!.. I highly recommend FlyBoarding!!.. Love love love this!!!!
"You'll have a blast.. it well exceeded our expectations."
"I bought my fiancé an hour of flyboarding for his 30th birthday and basically became the coolest fiancé ever…"
"2 families went to watch their 4 boys do this activity (ages 25, 20, 19 and 16). They had a BLAST! It is something different, fun something they had never tried before. So glad we had them do something new!"
"Booked a session for my husbands birthday and now I'm the best wife ever..lol he had a BLAST… Highly recommend and will definitely book again"
"Feeling like the Incredibles"
"I booked this as a birthday present for my boyfriend.. He had the most excellent time! All I could hear when he got back was that was soooo fun…"
"Couldn't have asked for anything better."
Plan Your Summer Event at Nashville FlyBoard 
Call (615) 580-9030
Bachelor / Bachelorette Parties • Birthdays • Corporate Events •

Demos



We Offer a Private Lakeside Event Venue with Tents, Picnic Tables, Grills & a Swimming Area
Bachelor Parties & Group Events



If you're visiting Nashville, come out to our private dock on Percy Priest Lake, located inside Nashville Shores at Cap'n Dave's Water Sports! We offer swimming, grilling, and more lakeside entertainment while the others are Flyboarding. It's the best idea for a group outing where everybody is sure to have a blast! Call (615) 580-9030 for group events.
FlyBoard at All Mid TN Lakes
Our Certified Instructors will travel to you with all the equipment you need for a fun summer day of Adventure! We'll also help you plan your customized event for the optimal location, amount of time, water conditions, etc. Call us at (615) 580-9030 to book at any location including Center Hill Lake, Dale Hollow Lake, Tims Ford Lake, Old Hickory Lake, and Percy Priest!
Is FlyBoarding Hard?
No! FlyBoarding is Very Easy and does not require any prior knowledge of water sports, or any other sport. After our 5-10 minute introductory lesson, most people are flyboarding in minutes! You must know how to swim and be comfortable in the water.
Is FlyBoarding Safe?
Yes! Our FlyBoard Instructors are required to complete an extensive training course, they are also CPR / First Aid Certified. There has never been anyone injured while flying at Nashville FlyBoard!
What are the Age & Weight Requirements to Fly?
Riders must be 13 yrs old, and weigh between 100-300lbs. Ages 16 and up for the Hoverboard & JetPack. Minors must be accompanied by an adult.
Where Can I Rent / Buy the FlyBoard®?
Nashville Location:
If you're in the Nashville area, you can come to our private dock at Percy Priest Lake, located 15 minutes from downtown, and 5 minutes from the airport inside Nashville Shores Water Park, 4001 Bell Rd. Hermitage, TN. To find us, go through the main entrance of the water park (Not the Marina!), and turn left at the jet ski rentals sign. Our private dock is to the left of the blue building, and is separate from Cap'n Dave's Water Sports – look for the red umbrella or tent.
Center Hill Lake, Mid TN, Upper Cumberland:
Our crews will come to you at your boat, lake house, or a recreation area with all equipment necessary at any of our service areas, including Center Hill Lake, Old Hickory Lake, Dale Hollow, Tims Ford Lake, Private Property and more! Call us at (615) 580-9030 to schedule any location. Crews are available at Center Hill lake to meet at your boat, or a recreation area!
What Should I Bring / Wear?
You'll want to make sure your wearing tight fitting shorts (guys & girls) over your swimsuit. Loose clothing, jewelry, etc. could get lost. You can wear your shoes to the dock, until you're ready to get strapped in the FlyBoard. Please leave all valuables locked in your car. We can put your keys in our dry lock on the jet ski.
Are There Any Discounts Available?
Yes! Nashville FlyBoard already offers some of the lowest rates for Flyboarding in the country, but we also offer group rates, return customer discounts, and discounts for military and first responders. If you qualify for a discount, call us at (615) 580-9030 to book your session.
What if the Forecast Calls for Severe Weather?
We fly rain or shine! As we've learned over the years, the regional forecast storm predictions are highly unreliable! 9 out of 10 times, weather will NOT prevent us from flying. In the chance there is a severe weather occurrence during your scheduled time (lightning or high winds), we will offer you the option to wait it out under our shelters, or to reschedule. If you are still unable to fly, you will be refunded (see cancellation policy).
How Do I Book an Event at Nashville FlyBoard?
Call us at (615) 580-9030 to inquire about groups and events, or to book at other locations. Book online with real time availability at our Nashville location on Percy Priest Lake for up to 5 people. All sessions are by appointment only. We may have a 12-24 hour online booking cutoff, please call (615) 580-9030 to inquire about same day availability.
Service areas which require us to travel will require a 2-6 hour minimum rental. Full payment is required for hourly sessions at time of booking. A 50% deposit is required to schedule groups and events. No refunds will be issued within 48 hours of your scheduled session. See our cancellation policy for groups, events, and severe weather.
What Should I Expect When I Arrive?
As soon as you enter the area, your Instructor will be there to greet you and guide you through the entire process. First, you'll sign our waiver, then you'll be fitted for a life vest and helmet. After your Instructor gives you a short intro about how to safely operate and maneuver the FlyBoard, you'll be guided to the dock where you'll launch from. Your Instructor will help you into the Flyboard bindings, and help lower you into the water from the dock. At this point, you'll be ready for takeoff! Watch your Instructor as they guide you out to the safety zone where you will quickly learn to fly. If you come with a friend, one of you will be riding on the back of the jet ski while the other is Flyboarding, and you'll switch out on the lake. You're Instructor will tell you what to do and where to go throughout your entire flight, and will go over important safety tips and hand signals. When you're ready to start flying, you will begin by rising just above the surface of the water until you get your balance, so if you fall, it's no more harmful than jumping off a diving board. As your skill level increases, so does your height! If you have any questions, just ask! You'll never be left to guess what's next. Your Instructor will help you make sure you're getting the most out of your time!
What is Your Cancellation Policy?
48 Hour Cancellation is required for all Single or Double Sessions. No refunds will be issued within 48 hours of scheduled flight time, unless due to severe weather (lightning, extremely high winds), or failure on Nashville FlyBoard's part to perform as agreed.
Event Cancellation Policy:
No refunds will be issued within 15 days of the scheduled event unless severe weather prevents us from operating. In the event of severe weather, you will be offered the option to reschedule, or issued a refund for time lost. In any event Nashville FlyBoard fails to operate as agreed, you will be fully refunded.
Already tried the FlyBoard®? Come Back and Experience X-Jets Jetblade!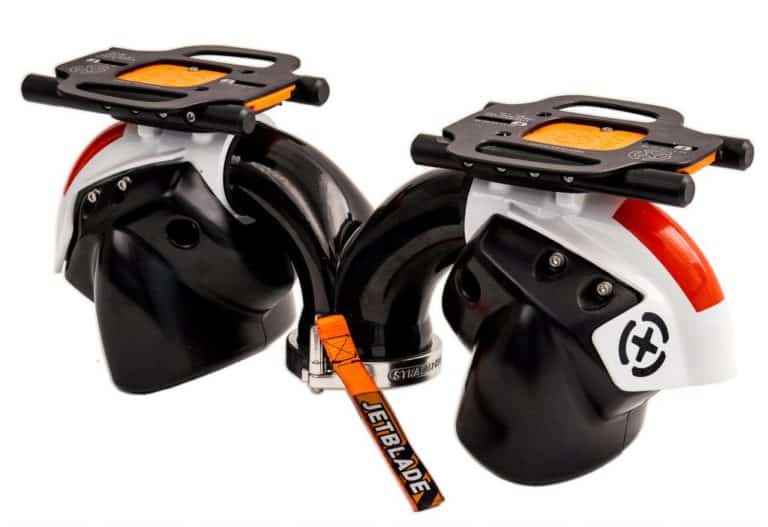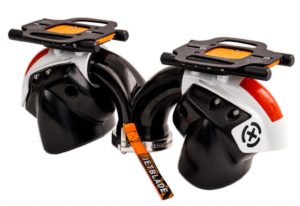 The X-Jets Jetblade allows you to spin freely with independent feet feature. It's more fun, more intuitive, and allows you to do a lot more tricks! By Request at Nashville FlyBoard.
We'll come to you at any lake in Mid TN, or, visit us at our Private Dock & Lakeside Event Venue inside Nashville Shores Water Park at Percy Priest Lake, just 15 minutes from downtown Nashville! Serving: Percy Priest (closest to Nashville), Center Hill, Dale Hollow, Tims Ford, Old Hickory, Private Property & More!

Book the FlyBoard®, Hoverboard or JetPack by ZR® online with real time availability for our Nashville location at Percy Priest Lake! To plan your event at any other location, call us at (615) 580-9030. 

Ages 13+, Weight Restrictions 100-300lbs.
Call us at (615) 580-9030 to schedule at the lake of your choice.
Nashville FlyBoard offers exclusive services for any type of event! We'll meet you at your boat, or lakeside at a day use area. Rates vary by the size and location of your event. Crews are available for Bachelor Parties, Birthdays, Family Reunions, Graduations, Corporate Events, Private Parties, VIP Specials & more. Learn More about our group & event packages!
Nashville FlyBoard ~ Nashville's Home of Most Exciting New Water Sports in The World!
Learn More About the Amazing Aviation Technology Inventions by Zapata Industries