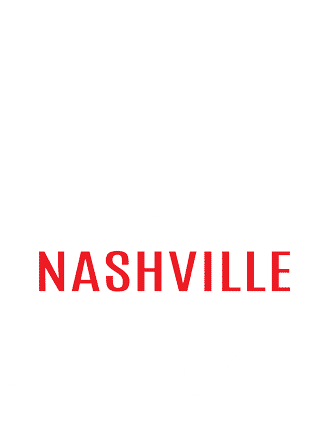 Welcome to Nashville FlyBoard
Tennessee's Premiere FlyBoarding Destination 
BOOK NOW
SHOP
Booking a FlyBoard® Session Has Never Been Easier & More Affordable!
New Low Prices
Come to our Location inside Nashville Shores for our lowest prices! We've got a great new set-up for you and your friends to hang out and have fun while you learn to FlyBoard or Hoverboard! Book Online for Best Availability! Find out when we'll be at Nashville Shores our Events page, or follow us on Social Media. You May Request any Lake from our Locations page for FlyBoarding!

Group Rates
We've created some great Package Deals to include everything your group will need for the most fun, at the best value! See our Package Deals!
All Group sessions can be customized according to your groups needs, including lake / location, number of people in your group, where we'll be meeting you – for example, we can meet you out at your boat, or off your dock, etc.
We'll help you plan & customize a group FlyBoard® session at the Lake of your choice, and do our best to accommodate all requests.
Follow Us on Facebook to Find Out Where We're at, and to Keep Up with the Latest News & Events
Nashville FlyBoard IS The Ultimate Adventure in Water Sports

Nashville FlyBoard is Tennessee's Premiere FlyBoarding Destination!
What makes Nashville FlyBoard one the best new attractions in Nashville?! It could be our top rated customer service, the Fly or it's Free Guarantee that promises to have you FlyBoarding in minutes, our top of line equipment that ensures your safety, or, it might be the fact that we supply only the latest Zapata Racing technology for our customers to experience the FlyBoard® and Hoverboard by ZR® at it's best!
More likely though, Nashville FlyBoard rises above because of our fun, friendly atmosphere, loyalty and dedication to customer service, and our mad love for Nashville, TN! We love what we do, and it shows! We've created a Flyboarding experience like no other, and only Nashville FlyBoard provides the full original, must try experience that will have you flying high, and leave you with a feeling like nothing you've ever experienced – the Freedom of Flying. According to our customers, a session at Nashville FlyBoard is the most fun you'll ever have on the water!
Now ages 13 & up. Learn More About our Lakeside Location to Host Parties & Events here. Or, we bring the fun to you at Percy Priest Lake, Old Hickory Lake, Center Hill Lake, Dale Hollow Lake, Tims Ford Lake, or even Private Property.

Visit our Locations page for more information about the lakes we serve, and where they are located in relation to Nashville. Some of our areas include: Percy Priest, Old Hickory, Center Hill, Dale Hollow, Tims Ford, KY Lake, Smith Lake, Private Property & More. We are equipped to travel & serve up to 30 plus people in a day.
Make an online reservation request with Nashville FlyBoard. You will quickly be notified if your reservation is accepted by confirmation email or phone. Our calendar is updated daily to reflect real time availability. Group rates always apply after 4 people, and may be reserved by calling (615) 580-9030, or by sending an email to booking@nashvilleflyboard.com. We'll come to you, or you can come to us.
Give the gift of Flight at Nashville FlyBoard! Our eGift cards may be redeemed for any activity. You can't go wrong with a gift like FlyBoarding, your friend or loved one will never forget this one!
WavePad Rafts Now available at Nashville FlyBoard!

Voted the #1 floating raft the WavePad is the most durable floating water raft on the market. The Wavepad water rafts have a special skin layer, which keep it apart from the "knock off" water rafts on the market today. Buy your Wavepad here, or add one to your rental. These are a "must have" for a day out on the lake!
Keep Up With Our Blog
Find out the latest news about Contests, Events, & more
Limited Time Offer! Save 20% on All FlyBoard Sessions! Use Promo Code NASH615 to save big on all Flights!! Check out our new packages! We've added an Adrenaline Boost FlyBoard® session. It's a short flight that gives lets you feel the power and experience...
read more
Nashville FlyBoard Service Areas